Happy Year of the Rooster to you all!  January 28th marked the start of the two week celebrations for Chinese New Year.
This is the fourth season in our blog series on Emotion – the Emotions of Summer. You can read the past seasons here: Autumn, Winter and Spring.  Chinese Medicine associates Summer with the colour red, the element Fire, the Heart and Small Intestine organs and the emotion of Joy.
In Chinese Medicine theory our Qi, or vital energy, travels through the body's internal organ system in a cyclic ebb and flow.
Spring has arrived and boy has it been dramatic this year! Chinese Medicine associates Spring with the Wood element, Liver and Gallbladder Qi, the colour green and the emotions of anger and kindness.
The first week of August marks World Breastfeeding Week and we thought what better way to celebrate than with a tasty Biscuits for Breast Milk !
 After a mild autumn, winter hit with a bang. This winter has been full of frosty mornings and rainy days. Chinese medicine associates winter with the Water element, Kidney Qi, the colour blue and the emotion of fear.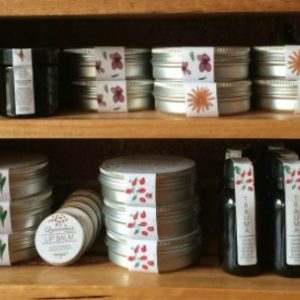 We are pleased to announce that after much trial and many modifications we have made range of Quiescence Therapeutics skin balms, healing oils and facial clays.  They have been designed to both enhance your treatment and to add a little herbal magic to your day.
Last year we discussed the importance of building up your immunity and Qi when Autumn begins and Summer wains (you can read more on that here.) In Chinese philosophy we are also affected by seasonal change emotionally;  a deeper understanding of this can help us live more harmoniously with the seasons.
You may have seen, or even tried some of organic herbal teas on offer in the reception area.  I am pleased to say that after much blending, taste testing and general trial and error we have a range we are happy with.  The individual blends are created using the wisdom of Chinese Herbal Medicine.  They […]
Happy Year of the Monkey to you all! As the Year of the Sheep wound down, the staff here at Quiescence  embraced some big life changes.