Written by Keren Rochwerger  Treating PCOS with Acupuncture and Chinese Medicine A recent trip to the Doctor confirms a diagnosis of Polycystic Ovarian Syndrome (PCOS).
Colds, Flus, COVID-19 and how to stay healthy this season is in the forefront of everyone minds right now.  Fortunately Chinese medicine has a lot to offer for both building the body's immunity and how to treat infectious diseases. In fact this is one of the areas that Chinese medicine really excels in.
Today, 5th of February 2019, marks the start of the two week celebration of Chinese New Year – Happy Year of the Earth Pig!
Muesli bars are such a great snack to have handy for those low bloody sugar moments and for hangry children!  Recently we've been feeling guilty every time we open an packet and discard yet another wrapper. Not to mention all the hidden nasties in store bought muesli bars. This super easy recipe for Zero Waste […]
This month is Endometriosis Awareness Month.   We've put together some lifestyle and diet tips to help you better manage endometriosis (endo) and painful periods.
Happy Year of the Rooster to you all!  January 28th marked the start of the two week celebrations for Chinese New Year.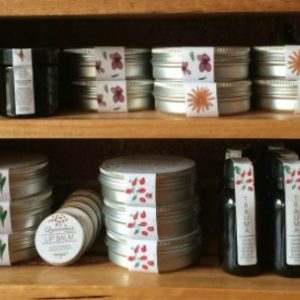 We are pleased to announce that after much trial and many modifications we have made range of Quiescence Therapeutics skin balms, healing oils and facial clays.  They have been designed to both enhance your treatment and to add a little herbal magic to your day.
Spring is an amazing time in the garden, as Yang emerges from the extremes of Yin we see blossoms and growth everywhere. Liver energy is highest during Spring giving us the momentum to move forward into Summer and the opening of the heart energy.
Do you struggle to fit breakfast in in the mornings? It seems to be a common theme with our busy lifestyles. In clinic we frequently brainstorm ways to help people get this all important meal in.
Hot cross buns are simply the best, I don't know anyone who doesn't like them. Lucky for me my husband loves baking bread. This is his hot cross bun recipe.