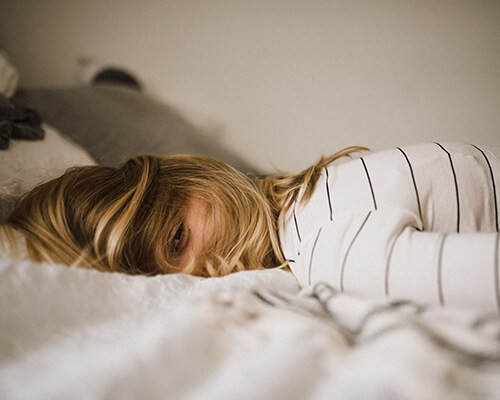 Written by Keren Rochwerger  Treating PCOS with Acupuncture and Chinese Medicine A recent trip to the Doctor confirms a diagnosis of Polycystic Ovarian Syndrome (PCOS).
Summer has finally hit as we find ourselves in the throws of Christmas festivities here in Melbourne.  According to Chinese Medicine, it is not only what you eat but how you eat that affects your health. Here are some tips on mindful eating this silly season.
Our modern lifestyle is fast-paced and jam-packed! We juggle work, family, community – it's all too easy to be overwhelmed. So how do we achieve balance?  Let's take a look at how Chinese Medicine can help with burnout and adrenal fatigue.
Muesli bars are such a great snack to have handy for those low bloody sugar moments and for hangry children!  Recently we've been feeling guilty every time we open an packet and discard yet another wrapper. Not to mention all the hidden nasties in store bought muesli bars. This super easy recipe for Zero Waste […]
This month is Endometriosis Awareness Month.   We've put together some lifestyle and diet tips to help you better manage endometriosis (endo) and painful periods.
I've been doing a whole lot of fermenting over the summer break.  It's been loads of fun and I've ended up with something that's excellent for gut health and super tasty.  What's not to love?
In Chinese Medicine theory there is a fifth season – Late Summer. Melbourne seems to be experiencing an endless summer at the moment.
In Chinese Medicine theory our Qi, or vital energy, travels through the body's internal organ system in a cyclic ebb and flow.
The first week of August marks World Breastfeeding Week and we thought what better way to celebrate than with a tasty Biscuits for Breast Milk !
This is an old family recipe made with spelt and almond meal, it's super dense and full of fruit. Ideal for big family Christmas or to last the entire holidays, you could easily half the recipe if you don't want such a large cake.  Best made a few week in advance.