Following up from our post about fermenting for gut health, we though we would share a couple of home remedies that use the power of fermenting for colds and flus. Make these syrups and tonics now to keep those winter germs at bay!
Chinese Herb History –  "Shan Yao"  山药, literally translated as Mountain Medicine and commonly known as Chinese Yam or Dioscorea, is a tuber widely used in both Asian cooking and herbal medicine for its health benefiting properties.
In Chinese Medicine theory our Qi, or vital energy, travels through the body's internal organ system in a cyclic ebb and flow.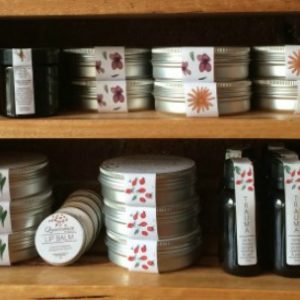 We are pleased to announce that after much trial and many modifications we have made range of Quiescence Therapeutics skin balms, healing oils and facial clays.  They have been designed to both enhance your treatment and to add a little herbal magic to your day.
You may have seen, or even tried some of organic herbal teas on offer in the reception area.  I am pleased to say that after much blending, taste testing and general trial and error we have a range we are happy with.  The individual blends are created using the wisdom of Chinese Herbal Medicine.  They […]
Spring is an amazing time in the garden, as Yang emerges from the extremes of Yin we see blossoms and growth everywhere. Liver energy is highest during Spring giving us the momentum to move forward into Summer and the opening of the heart energy.
The health benefits of broths are far reaching, in fact Sally Fallon has written a 300 page book on the subject (we highly recommend it , you can find on the reception desk!) Bone broth is an amazing rich source of protein and minerals.
We thought you may be interested to take a closer look at a few of the herbs we know and love. If you are one to have a nosy through your raw herbs you are likely to recognise this little beauty, it's added to almost every formula!