Our modern lifestyle is fast-paced and jam-packed! We juggle work, family, community – it's all too easy to be overwhelmed. So how do we achieve balance?  Let's take a look at how Chinese Medicine can help with burnout and adrenal fatigue.
I've been doing a whole lot of fermenting over the summer break.  It's been loads of fun and I've ended up with something that's excellent for gut health and super tasty.  What's not to love?
You may have seen, or even tried some of organic herbal teas on offer in the reception area.  I am pleased to say that after much blending, taste testing and general trial and error we have a range we are happy with.  The individual blends are created using the wisdom of Chinese Herbal Medicine.  They […]
Do you struggle to fit breakfast in in the mornings? It seems to be a common theme with our busy lifestyles. In clinic we frequently brainstorm ways to help people get this all important meal in.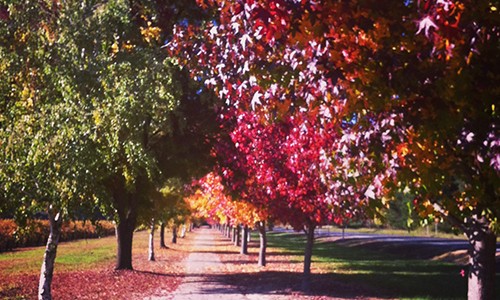 Autumn: "Tis the season of dryness" As the leaves of our deciduous trees are on display in their magnificent yellows, oranges, purples and reds, it's time to think about autumn, and the changes that autumn brings. Autumn is a season of dryness.
Chinese Medicine looks at the world on an energetic level. It sees how our body functions through how we interact with our surroundings, the food we eat and the seasons we live in.