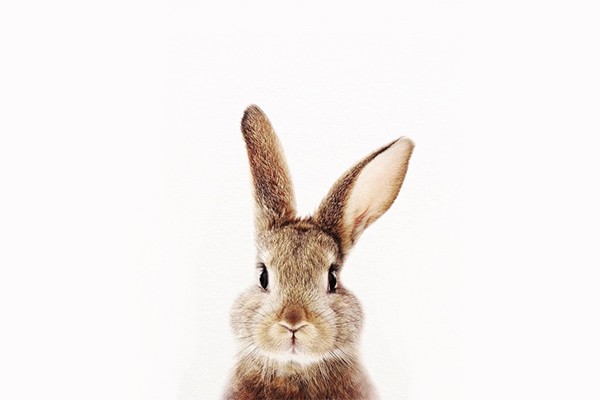 Happy Year of the Rabbit! Sunday 22nd January marked the beginning of the 2 week celebration of Chinese New Year. Let's take a look at what we can expect.
Chinese astrology is based on a 12 year cycle with a corresponding element (wind, fire, earth, water or metal) and an animal representing each year. 2023 is the Year of the  Yin Water Rabbit.
The Year of the Rabbit represents peaceful and patient energy, a definite change from last year's dynamic Yang Tiger.
Rabbits are kind, friendly creatures, and are considered to be the luckiest of the chinese zodiac.
The water element of 2023 resonates with inner wisdom and intuition while the social energy of the Rabbit indicates this is a good year to focus on building both professional and personal relationships.
To some, the Rabbit's kindness may make them seem soft and easy to take advantage of, however the Rabbit's gentle nature hides their confidence and inner strength.
Those welcoming a chid this year can expect a witty, kindhearted and friendly individual. It is said those born in Rabbit Years are excellent planners and quite achievers who choose to maintain friendships rather than burn bridges.
How will you Harmonize with the New Year?
Health wise, take care of your Lungs, the storehouse of the body.  Meditation and Chi Gong practices will be beneficial and traditional Chinese herbal formulas like our Chest Clear and Immunity and Balance Tonic.
Lucky colours in the Year of the Water Rabbit  are red, pink, purple and blue and and the lucky flowers are plantain lily and jasmine.
Changes in the Clinic in the Year of the Rabbit
In the clinic our website is in the process of being re-developed along with our online shop! Please bare with us as we iron out the kinks in these new systems.
We also have two new practitioners starting this year:Giulia and Jake have both been working on our reception and herb dispensing team while they finish off their studies. We're thrilled to have them practicing with us!
Giulia Chiro
Giulia (she/her) is a warm hearted, open minded and gentle practitioner who believes that all individuals deserve warmth, care and healing and to be met wherever they are. You will always be met with compassion and understanding as well as a smile and listening ear in her treatments.
Jake Arzt
Jake (he/him) is a well-regarded and compassionate practitioner, known for his gentle touch and sensitivity. With his results-driven focus and a commitment to inclusivity, Jake provides personalised care to help each individual reach their optimal health and wellness.
Wishing you all the very best lunar year, may it bring the peace you've been waiting for 🤍
MONDAY
TUESDAY
WEDNESDAY
THURSDAY
FRIDAY
SATURDAY
Annalise
9am – 2pm
Annalise
9am – 2pm
Annalise (alt)
9am – 2pm
Annalise
9am – 2pm
Elissa
10am- 2pm
Courtney,
Bianca + Jake
8am – 3pm
Rebecca
9am – 2pm
Rebecca
9am – 5pm
Rebecca
9am – 2pm
Courtney
9am – 2pm
OR
Jake
9am – 2pm
Jake
9am – 2pm
Peter
9am – 2pm
Bianca
9am -2pm
Rebecca,
Keren + Giulia
8am – 3pm
Courtney
2pm – 7pm
Courtney
2pm – 7pm
Giulia
2pm – 7pm
Giulia
2pm – 7pm
Giulia
2pm – 7pm
Jake
2pm – 7pm
Elissa
2pm- 7pm
Lara
2pm – 7pm
Lara
2pm – 7pm
Peter
2pm – 7pm
Keren
2pm- 7pm
Bianca
2pm -7pm
Elissa
2pm – 7pm