Following up from our post about fermenting for gut health, we though we would share a couple of home remedies that use the power of fermenting for colds and flus. Make these syrups and tonics now to keep those winter germs at bay!
I've been doing a whole lot of fermenting over the summer break.  It's been loads of fun and I've ended up with something that's excellent for gut health and super tasty.  What's not to love?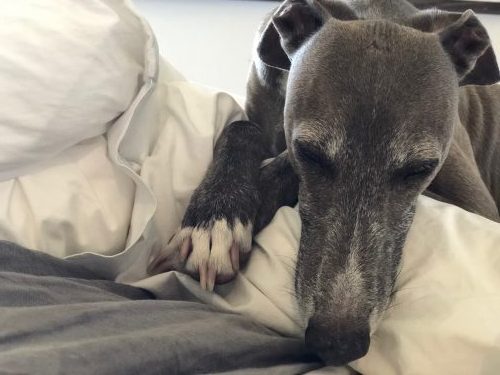 Happy Year of the Dog to you! Chinese New Year was celebrated on the 16th of February, what can we expect from mans best friend this year? Perhaps our clinic mascot, Enzo can give us a few clues!
The idea behind Plastic Free July is to limit the amount of single use plastic you consume. ABC's wonderful War on Waste program has put a spotlight on what we throw out and the plastic free movement really seems to be gathering momentum.  Today we're handing the blog over to Purdy, our receptionist/social media whiz, […]
Winter is almost upon us and prevalence of colds and flus' is on the rise.  It seems general expectation is to just "solider on", however pushing symptoms to the side can often prolong the illness. Lets take a look at some natural treatments for colds and flu.
In Chinese Medicine theory there is a fifth season – Late Summer. Melbourne seems to be experiencing an endless summer at the moment.
Last year we discussed the importance of building up your immunity and Qi when Autumn begins and Summer wains (you can read more on that here.) In Chinese philosophy we are also affected by seasonal change emotionally;  a deeper understanding of this can help us live more harmoniously with the seasons.
You may have seen, or even tried some of organic herbal teas on offer in the reception area.  I am pleased to say that after much blending, taste testing and general trial and error we have a range we are happy with.  The individual blends are created using the wisdom of Chinese Herbal Medicine.  They […]
We're into the second half of the 30 day Minimalism Challenge, you can read more about the philosophy behind simplifying your life over at into-mind.com. You can read how the first 15 days went for Annalise here. Now let's get into the next phase…
From the sudden growth of Spring, Summer is born. Wood turns into Fire, the utmost of Yang. The rapid growth of Spring slows slightly to a more sustainable rate, the gardens are full of produce and life is ideally a little easier.