Colds, Flus, COVID-19 and how to stay healthy this season is in the forefront of everyone minds right now.  Fortunately Chinese medicine has a lot to offer for both building the body's immunity and how to treat infectious diseases. In fact this is one of the areas that Chinese medicine really excels in.
Happy Year of the Metal Rat!  Saturday 25th January marked the start of the two week celebration of Chinese New Year, let's take a look at what the Year of the Rat is all about.
Today, 5th of February 2019, marks the start of the two week celebration of Chinese New Year – Happy Year of the Earth Pig!
This month is Endometriosis Awareness Month.   We've put together some lifestyle and diet tips to help you better manage endometriosis (endo) and painful periods.
Happy Year of the Dog to you! Chinese New Year was celebrated on the 16th of February, what can we expect from mans best friend this year? Perhaps our clinic mascot, Enzo can give us a few clues!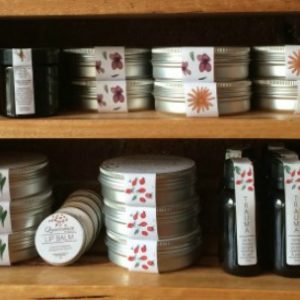 We are pleased to announce that after much trial and many modifications we have made range of Quiescence Therapeutics skin balms, healing oils and facial clays.  They have been designed to both enhance your treatment and to add a little herbal magic to your day.
You may have seen, or even tried some of organic herbal teas on offer in the reception area.  I am pleased to say that after much blending, taste testing and general trial and error we have a range we are happy with.  The individual blends are created using the wisdom of Chinese Herbal Medicine.  They […]
Happy Year of the Monkey to you all! As the Year of the Sheep wound down, the staff here at Quiescence  embraced some big life changes.
The health benefits of broths are far reaching, in fact Sally Fallon has written a 300 page book on the subject (we highly recommend it , you can find on the reception desk!) Bone broth is an amazing rich source of protein and minerals.